How to Properly Use Social Media Marketing
Developing a startup business can be a challenging feat. It would be best if you used a range of tools and techniques that can increase your customer's engagement rate and widen your business's reach. Aside from your employee, services, and products, how you will utilize the available technology can help you succeed in your industry. For someone who manages a small business, social media platform is one of the powerful and convenient technologies that you need to take advantage of.
Guide on Using Social Media Marketing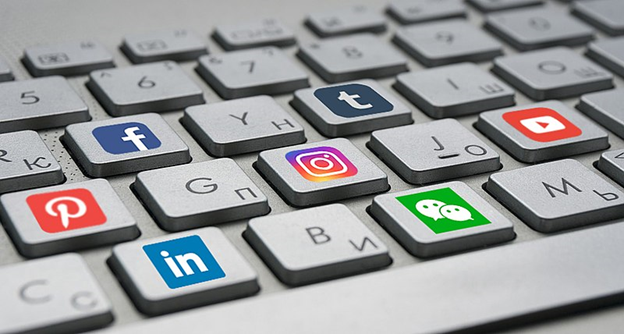 By giving you access to different features and tools, you can reach out to your targeted customers, keep them engaged, and encourage them to remain loyal to your company. Social media has gone a long way since it was first introduced. Nowadays, it gives your small business more opportunities by providing you an affordable and convenient way to reach out to your customers.
Start with a Solid Plan
Before you decide to use your social media for your marketing campaign, you need to build a sturdy foundation. Gaining followers and boosting your likes will not be enough if you cannot convert this into profits. While there are businesses who are comfortable on gaining subscribers to the newsletter, other companies will prefer leads, referrals, and sales. In case you don't know the things you are looking for, there is absolutely no way you can define your goals and measure your success rate.
Start by having a full understanding of the nature of your business. You should also look at your rivals in the industry and create a marketing plan based on your business's unique qualities. Defining your objectives and goals for your SMM is an essential step. You need to have a comprehensive program that highlights different stages and different ways to measure the level of success.
For instance, during your SMM's early stage, you probably want to build up your followers. Once you amassed a considerable number of followers, you perhaps want to boost the opt-in in your subscriptions. It may then progress into an increase in sales and will ultimately enhance your brand recognition. Apart from setting your goal, this is also a perfect opportunity to audit your current social media pages. You should also build a calendar and determine where your business currently stands.
How to Choose the Best Social Media Platforms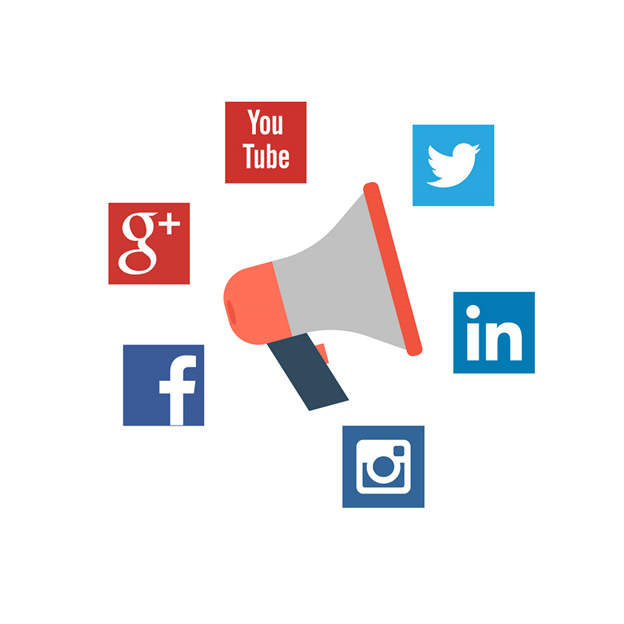 There are different social media platforms out there. Being present on all these platforms will take away your precious time. It would be best if you remain focused on your business's core function while doing social media marketing. Therefore, you need to determine which of these platforms are an excellent choice for your business.
Start by identifying where your customers are found. You will have to compile detailed information about your customers and create an accurate analysis of your potential customers. Now that it is done, you will have to use analytics designed for social media platforms. There are wide selections of analytic tools you can use; free online tools and premium software. You need to know which works for a particular platform.
Now that you are aware of these, it is time to know how you can attract your audience. While we encourage you to focus on a single platform that will allow you to refine your marketing strategy quickly, you should not put your resources on a single social media page. Most small-medium enterprises will discover the benefits of being present on multiple pages while focusing only on 1-2 platforms. According to experts, the landscape of social media will continuously evolve. However, some social media sites are bound to stay. For instance, we have Facebook for people who want to connect with their friends and loved ones. Twitter is designed for people who love to keep engaged, and Instagram and Snapchat are heavily based on visual content.
Keeping Your Followers Engaged
While it is essential to understand where your targeted customers are staying, know that it will not be enough. Before you start promoting your goods, you still need to comprehend your customers' problems and how your product can offer the solution. You must know the things they want. Instead of lecturing your followers, social media gives you a chance to interact with your audience. It is a chance to strengthen your relationship with your customers, refine your strategy, and listen to your target market.
Social media marketing is critical if your targeted market belongs to the millennial group. They are more accustomed to using social media that makes them unresponsive to the conventional form of marketing. The traditional media has become too saturated, which makes the audience detached from the advertisement. SMM will help you forge a relationship with your customers and retain them.
Developing Facebook Groups would be an excellent way to create an active community and build brand loyalty. Any platforms that encourage enduring conversation on your content would be a great way to establish loyalty. While we often ask our audience to give your marketing a personal touch, automated tools are designed to help people who do not have enough time.
Creating High Quality and Relatable Content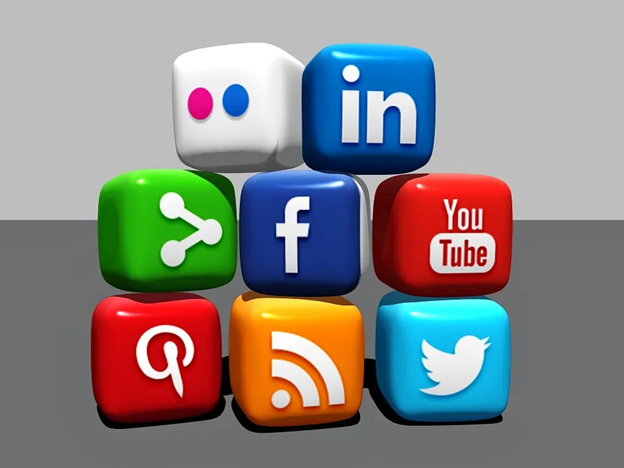 High-quality content will serve as the backbone of your SMM. Whether you want to post a visually stimulating video or image, or an article that piques interest, the content has always been a key part of successful marketing. Shameless promotion is not the best way to handle SMM. You need to give your audience something that comes with real value. It is essential to give your audience quality content rather than flood your audience's timeline with unnecessary posts.
Captivating visual contents are a great way to capture the interest of your audience. Their purchasing decision can positively be affected by social images. For those in the travel or restaurant industry, Snapchat, Instagram, and Pinterest can keep your audience engaged. If you want to share some thought-provoking content, Facebook and Twitter will be the best platforms. By giving your audience something valuable, they will trust you more.
Listen and Remain Open to Your Customer's Feedback
SMM is also beyond creating content that will stimulate conversation. Since social media is being used as a part of your customer support, you need something to monitor all the interactions and respond to the discussion. Whether it is a comment on Facebook or a tag from your customer, you need to respond to the message if you find this relevant. Listening to your customers' reviews and feedback will deliver heaps of information that will help you refine your marketing and product. For instance, you can create high-quality content and listen to how the audience will receive this. It is a great way to enhance the result of your marketing.
Being aware of how your target market talks about your business can provide several benefits for your business. It will help you reduce the risk of PR disaster, but it also enables you to measure your audience's sentiment. These are necessary if you are planning to adjust your marketing efforts. All it takes is a few negative reviews for a problem to arise. Since social media allows you to interact with your customers in real-time, it will enable you to fix your audience's concerns immediately.
Benefits of Social Reporting and Analytics
When performing SMM, you need to know which of your Facebook posts receive the highest number of likes or engagement rates. You must be aware of what type of content has the highest number of retweets, and if your Instagram post has increased your lead conversion rate. You need to use analytics to gauge the performance of your post. It will make it easier to know what interests your audience.
There is a range of analytic tools and software that you can use that report the key metrics of your campaign. Aside from the analytical tools intended for social media sites, we also encourage you to use Google Analytics.
Having lasting and long-term success in your business requires you to adapt to the changes in technology. You should also find ways how your audience can conveniently communicate with you. Marketing has always been a part of running a business. However, integrating the latest technology into your advertising efforts provides different adversities and benefits. Social media marketing gives multiple advantages for the industry with a minimum amount of risks. Whether you want to build your company sales or improve brand recognition, social media platforms will make it easier for you to accomplish your goals.
Practical Tools for Your Social Media Marketing
Within just a few years after they have been introduced to the public, social media has been a part of people's daily life. It used to be a platform where you share your baby's photos and your travel plans. Today, it has become a powerful part of the company's marketing strategy. However, the landscape of social media marketing is continuously evolving. It would be best if you remain updated on the latest practice and trends. Look for the tools you can use to understand the key metrics better and advance your marketing strategy.
Biteable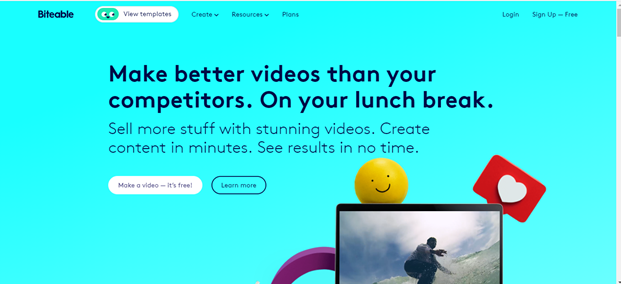 Creating top-quality content that you will post on your business' social media page is a critical part of this game. According to the study, visual content will receive a higher engagement rate than posting plain text. Biteable allows you to develop informative, entertaining, and engaging short videos that you may share with your follower. What made this a useful tool is that it comes with a collection of free animated scenes, music, footage, and video templates, that you can't find in other similar tools.
Biteable makes it possible to create studio-quality content without the need to spend an insane amount of resources. If you don't have a sound or a film equipment, but you want it to look professional, this tool will offer you the features you need. Moreover, it is designed to be easy. It is one of the most affordable tools, and most of the parts will be accessible, even if you have a free account. Add some excitement and spark to your social media content with the use of this tool.
Buffer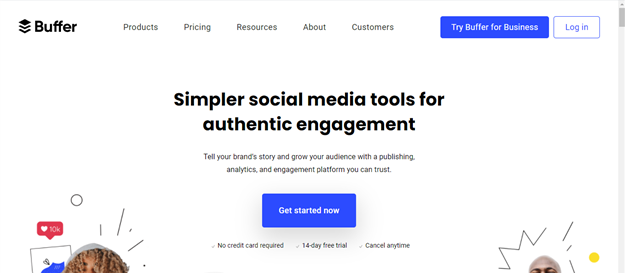 For those who used Buffer on its early development, you might remember it for a tool that lets you schedule your Twitter posts. Nowadays, it offers support for a wide range of social media platforms, including LinkedIn, Pinterest, Instagram, and Facebook. There are loads of things that you can do with this tool. It comes with a Chrome extension plugin that enables you to add content and articles from any website to your Buffer queue. You can integrate your Bitly account with this tool, which allows you to shorten the URL.
With Buffer, you can also upload customized videos and photos and access the analytic tools that will let you monitor your post's performance and engagement. You can also create a schedule of posts, which will ensure that your posts will be spread evenly throughout the day. It comes with a dashboard that allows the user to seamlessly add content to their social media feed without spending your time on these social media pages.
BuzzSumo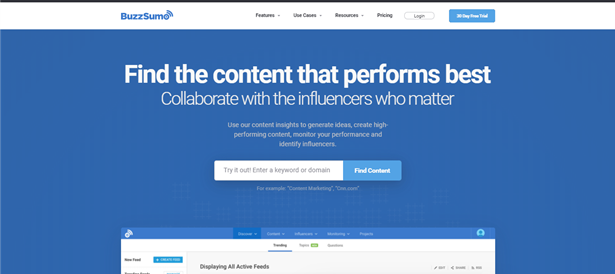 We've mentioned above how research should be a critical part of your marketing campaign. If you want to make sure that you are one step ahead of the competition, you need to know your competitors' methods and whether your current strategy is useful and practical. Buzzsumo is a tool that will tell you how people are interacting with your content.
Creating content is not an easy feat. Some people may think that it is just throwing some random words and hope that people will relate to your video or article, but it's not. There were days when there are no creative juices that you can squeeze from your brain and times when you will not be satisfied with what you made. You probably think that it will be impossible for you to guarantee the success of your content. However, with BuzzSumo, it would be possible to increase the probability of success.
Some of the functions that you cannot ignore would be a feature that allows you to search for the most shared article on the social media channel. You can either analyze your page or your competitor's channel and see how good or bad they are doing. With this tool, it will be easy for you to look for influencers related to your field. You can set alerts based on domain, author name, links, brand names, and keywords. It also has a feature that allows you to search for trending topics and keywords. What's more, it will only show the issues that your audience is interested in. For those who want to sign-up for their Pro plan, it allows you to research your competitors.
Missinglettr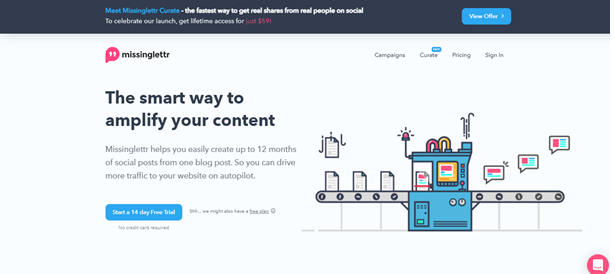 Promotions on social media are essential to boost your online presence. However, posting updates on your social media channel may not be the core function of your business. Even if there are tools that will help you blast the content on all your platforms, those tools will still require you to upload the images and input the texts.
With Missinglettr, you can now automate the content creation process by analyzing the content of your blog. It will then create social content that you can share for an entire year. It means that you can entirely focus on building long blog posts while this tool will take care of scheduling the post and social media promotion. It reduces the burden on your side and gives you more time for your business.
It comes with a beautiful template that you can use for creating content and features for scheduling posts. All content will require the client's approval, which means that you are still in control of your social media feed. They will even provide you with a weekly report to know that you are on the right track.
MeetEdgar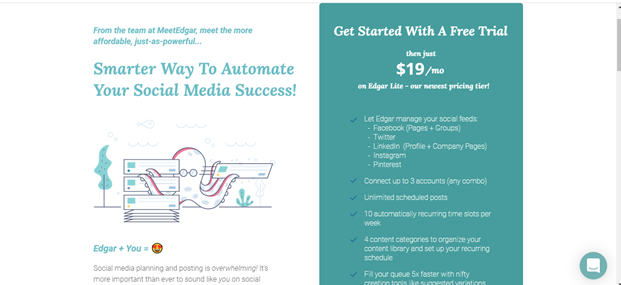 Most companies today will hire a social media manager that will keep their followers updated and engaged. However, not all companies will have the resources to hire a manager. Usually, for the SMEs, the owner will be responsible for the design, tech-support, and content creation. With MeetEdgar, you can streamline the entire social media management process. It will handle the optimization of your page traffic and the re-sharing and repurposing of the content. It will be your automated partner for content management. Using a web plugin when working on social media channels, you can quickly populate your feed using your smartphone. With MeetEdgar, you can schedule your content, re-share and repurpose old articles, boost the post's engagement, and monitor your traffic. It will be possible to optimize the ROI of all the company's digital assets.
HootSuite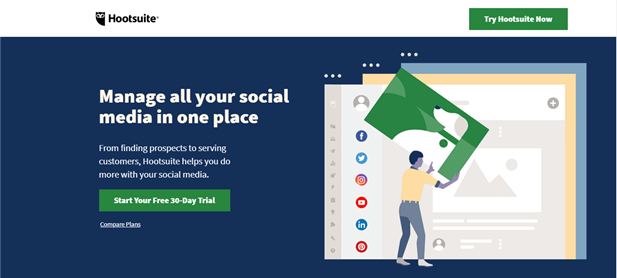 We all know how having multiple social media accounts can be chaotic. You can quickly lose your focus and forget about the real purpose of your business. With HootSuite, it is now possible for you to manage all these accounts in one location. It comes with a dashboard that you can access for free. It is still one of the most popular social media management tools out there. It enables the collaboration of different members of the team. You can also access all your mentions and comments in a single place. Assigning tasks, scheduling social media posts, and creating a social media calendar will also be easy when you have this tool.
It comes with a Hootsuite Podium where you can take online courses related to social media to improve your social media marketing tactics and skills. You can also learn the fundamentals of online marketing. It also highlights features intended for the more advanced online marketer. It can be integrated into various social media platforms, including YouTube, Google+, Instagram, Facebook, and Twitter. You can even assimilate it with other community-based channels like Storify, Tumblr, and Reddit. With this, you can gather more customer data and feedback.
Mention
Our list will not be completed without a social listening tool. Mention allows the user to have real-time information on the mentions of their products and brands, as well as their competitors. It will be the easiest way to look for potential customers that are interested in your product. You can even respond to all those mentions while you are logged in with this platform. Furthermore, it can also assist you in looking for influencers.
AdEspresso
Advertising on social media can be a tricky subject. Most of the time, it feels like you are not hitting the right target. Luckily, with AdEspresso, you can test the waters before actually implementing your advertising campaign. It is a tool that enables the user to perform real-time analysis of the advertisement on Google, Instagram, and Facebook. It shows you key metrics that will help you understand how your ads are resonating with your targeted consumers.
It will now be easier for you to develop and manage the ads on all these three platforms and see what's useful and not. It can conduct a routine test on the combination of different ad copy, images, texts, and headlines. It will not take too long before you can find the perfect combination.
Most people will spend their time-consuming content on their social media feed. You need to realize the enormous potential that comes with social media marketing. It levels the playing field and allows you to widen the reach of your business. With the tools that we mentioned here, you can guarantee that you will ace the online realm competition.