Running a small business can be challenging. You need to be highly proficient in different facets of business management since you will mostly do them by yourself. Your decision is usually affected by your time and your available resources. Luckily, there are several free tools that you can use for your marketing campaign. If you utilize these tools properly, you will build your visibility and credibility in the online realm.
6 Marketing Strategy and Free Tools that You can Use
You do not have to spend a dime on premium tools; if you executed the free tools correctly, they would be just as useful as the paid tools. Here are some of them.
SEO (Search Engine Optimization)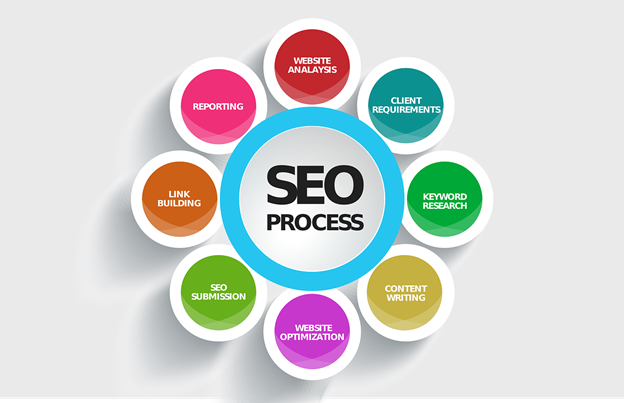 SEO has been a crucial and ever-changing component of an online marketing campaign. According to the latest number, around 93% of any online activity will start from a search engine. Therefore, there is absolutely no way that you can ignore the power of SEO.
SEO is the process of refining and structuring your web content in a manner that will encourage the search engine to find them. It can also help the google spider crawl your website and understand the message that you are trying to convey to the audience. How effective your site communicates to search engine sites will increase your SERP on crucial keywords.
While it is advisable to invest in someone specializing in SEO, this may not be possible with your current budget. Fortunately, there are free tools that will help you start building your online reputation. One of our most recommended plugins would be Yoast SEO. This tool will provide you essential insights on the matter that you should improve on your website. It is also necessary if you want to identify keywords that have low competition and high search volume.
Once you are ready to invest in a professional SEO manager, you will realize how efficient they are in implementing subtle changes on your site. It guarantees you that you will conform to the updates of search engine sites and their complex algorithm.
SMM (Social Media Marketing)
There are at least 3 billion people active on social media platforms. Therefore, it will be a great place to promote your business. Depending on your targeted customers, you will find some social media sites will be better than the others. For instance, Instagram and Facebook are good choices when reaching out to consumers, while LinkedIn is for the B2B companies. Regardless of the platform you will choose, you need to ensure that you will remain active and adequately convey your company's personality to your audience. What qualities make your company unique, or what solution can you offer to the consumers? The answers to these questions should be reflected on your social media pages.
Google My Business
It is time for you to claim your business at the listing site of Google. If you try to search for a company using Google, you will notice how it will give the top three businesses a better highlight. Google will be providing more details about these businesses compared to other companies on the result. All information that is being presented by Google came from their My Business platform. Once you claim your business profile, it will make your company more visible to people who are searching for the services or products that you offer. It is a type of SEO strategy that will only take a short time to complete.
Video Marketing
There are different ways on how you can advance the video marketing campaign of your company. You can create an explainer video that explains how your service or product works. Based on the report of Wyzowl, about 95% of consumers who are watching explainer videos are looking for more information about your business offering. It is essential for the business who have an exceptional service or product offering. Another thing that you can do with video marketing is creating a vertical video. It is the video taken while holding your smartphone vertically. Since most of the video content will be consumed using a smartphone, you need to consider this when conducting marketing. A good platform where you can upload your sales video would be YouTube.
E-mail Marketing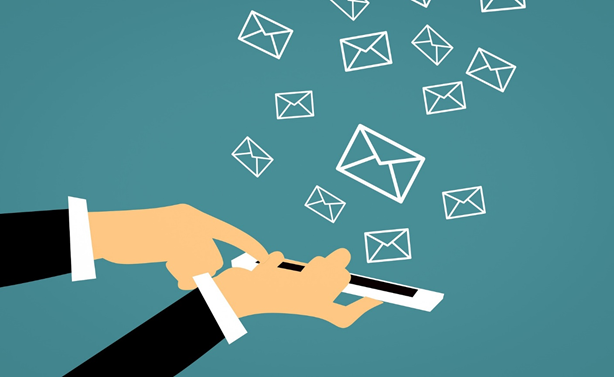 Most businesses will ignore the power of e-mail marketing since they believe that it will not deliver them the result they are hoping for. Other companies will use it once the different components of their marketing campaign have been established. You should know that e-mail marketing is still alive, and it can be useful if you executed it correctly. Compared to social media marketing, it will not require too much of your time.
Start by building your lead list. There are tons of tools that you can use to increase your subscriptions. One great tool would be Mailchimp that you can easily integrate into your content marketing campaign. We can also offer a useful tool that can match your website seamlessly. After all necessary things have been established, you need to give your audience something of value to encourage them to share their e-mail address with you. It does not necessarily have to cost you any cash; you can offer them an eBook, tools, or white paper.
Now that you have generated many followers, you should start delivering messages that give solutions to their concerns. Like your SMM, you must ensure that the content you are giving to them has a particular value. If you choose to promote your business blatantly on your e-mail campaign and will not provide them any incentive, your number of opt-outs will increase. While it is merely okay to add promotions in your e-mail message, make sure that it will still pique your audience's interest.
Content Marketing
Content marketing is an exciting way to educate consumers about the services or products that your company offers. It is also a chance to establish trust between the consumers and your company. You can build your credibility in this industry by providing thought-provoking and valuable content about your industry.
When you plan to build your content marketing campaign, there are some things that you should remember.
Content with Value- Your marketing strategy will require some personal touch, especially regarding the sales pitch. You want to make sure that the sales voice will be minimized on the content. However, it would be best if you did not forget to add some CTA that will encourage your audience to avail of your products or join your newsletter. If you choose to create content while focusing on the value, your conversion rate will possibly increase.
It is Good for SEO- The algorithm of search engine sites is continuously changing, but we can't deny that creating high-quality content is the right way to optimize your website. When creating content, you need to be sure that your audience will find it valuable. You may use Google's Keyword Planner that will help you determine the keyword that you should use. You should pay attention to the keyword density to avoid being penalized.
In case you think that developing your content seems to be intimidating, you can ask our group of experts, and we can help you create a blog post that has been optimized for your audience and the search engine.
2021 Best Tools to Advance Your Online Marketing Strategy
The 2021 trend on online marketing still focuses on the technical and the 'human' side. When we said human, the audience today prefer something that communicates to them, things they found relatable. It needs to address current and real issues. You don't have to appeal to the general public; it would be enough for you to capture the attention of people who matter, such as your targeted-customers. On the technical side, you need to focus more on the optimization and the regular fine-tuning of your strategy. These are the things that your customers do not see.
SEMRUSH
What makes SEMRUSH great is that it is an all-in-one digital marketing tool. The platform has been designed to recognized different trends that happen on your side. It can help you classify useful keywords and inspect SEO vulnerabilities on your page. You can track the progress of your backlinking efforts and review your up-to-date ranking. It comes with the latest feature that is essential in improving your website SERP. It can help you run a successful content marketing strategy and campaign. Here are some reasons why you should take advantage of the features of SEMRUSH.
It will monitor your existing classifications.
It will identify better advertising opportunities that will help you advance your lead generation campaign.
Find keywords that have high volume searches and low competition.
It will help you understand your competitors
It will show you the current progress of your marketing strategies.
SEMRUSH is making SEO more accessible to everyone, not only to the experts. Thousands of bloggers and marketers have been using this tool, which will make you realize how beneficial this tool will be.
MailChimp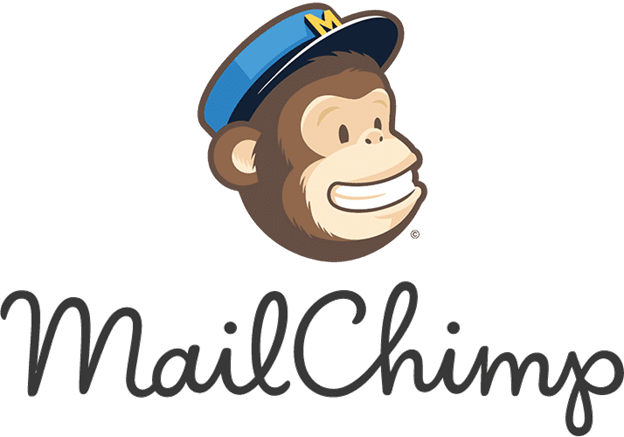 MailChimp remains the most prominent software on e-mail marketing. It automates the system making it easier to reach out to your potential customers. If your newsletter campaign has 2,000 subscribers, you can enjoy the features of this tool for free. It is an ideal tool to keep your audience informed about the latest changes or development in the industry or about your company. It comes with all the things you need, and you can choose from various stunning designs. It can also present you with critical numbers such as the CTR (Click-Through Rates), Opening Rates, and data from the people in your business.
Forever Free- For those who have about 2,000 subscribers, it is free, making it an ideal choice for the start-up business. It comes with a lower-risk to test the viability of the e-mail marketing campaign.
Easy-to-Use- It comes with an interface that is simple yet functional. You will love the fact that it is designed for people that are not too technical. It was first introduced last 2001, and since then, the software has gone through several modification processes. It is now more user-friendly, practical, more precise, and more straightforward.
Rich in Features- This software is packed with functionalities that will help you advance your e-mail marketing campaign. It has features for scheduling, list segmentation, reporting, and integration.
Fantastic Support- The customer service is unparalleled. They are armed with staff that will willingly help you.
OptinMonster
Not a lot of people are aware of this software. If you have a WordPress-designed website and are looking for ways to capture leads and convert them effectively, you should consider using OptinMonster. What made it the right choice is that it fits perfectly with MailChimp. You can capture the e-mail address with OptinMonster and use it on your e-mail marketing campaign with MailChimp. You can also use this for lead optimization, and it comes with a WordPress Plugin for easy use.
Amazing customer support. They will help you utilize the software to its full potential
Plugs into your e-mail marketing software. It streamlines the whole process, reduces manual works, and prevents human errors.
If you don't know how to create a well-designed form that can capture leads, you can accomplish it easily with OptinMonster.
BeatLeap
The future of social media marketing lies in visual content. You will notice that every company page will post a combination of exciting and colorful videos and images that will increase their social media page and website's engagement rate. Now that everyone is into it, how can you ensure that you will be unique and make your content stand out from the rest? Try BeatLeap; not a lot of people know about this software since it has recently been launched. Here's why you should consider this.
Allows you to edit or create videos and match it with the right music in seconds.
It comes with effects, music, and footage that helps you create a fantastic video that is perfectly synced.
It utilizes AI (Artificial Intelligence) that streamlines the video creation process while still ensuring that it will look professional.
It comes with 1,000 pieces of music that you can add to your video.
VennGage
Perhaps one of the biggest mistakes that one can commit in their marketing campaign is being inconsistent with their branding. Most brands will publish their content without even paying attention to consistency. However, you should not undermine the power of visual associations. The human's mind is attuned to remember visual keys; we will likely forget the names but not colors. Therefore, having a stable visual identity is exceptionally essential if you want to establish your online presence and authority. Why Choose VennGage?
It comes with a BrandKit, where you can save all the elements of your brands. It ensures that your visual creators and content will have the same visual identity and color scheme.
It features support for finished projects
It is cost-effective
Design templates are highly customizable.
SentiOne
Social Listening is becoming a significant part of the digital marketing campaign; it is not merely finding unhappy customers and helping them. SentiOne will take social media listening to another level. It uses artificial intelligence that creates a very seamless social media marketing campaign.
It will analyze data to determine brand ambassadors and online influencers.
It will help you reply to the message in your social media account through an automated AI-assistant.
It helps you collect context that you can use for your brand.
While the traditional tool has been proven effective in advancing your digital marketing campaign, you should never hesitate to use the new tools. It may give you a new perspective. Never underestimate these software and tools; it can be powerful to streamline and make a more profitable marketing strategy.
Tips to Launch an Effective Online Marketing Strategy During Pandemic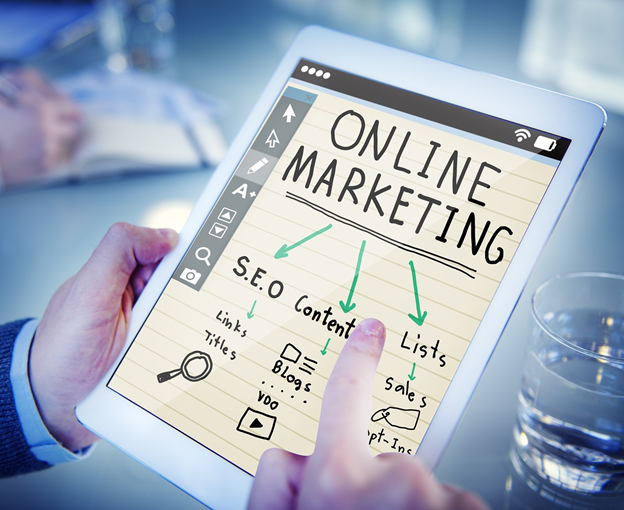 With so many challenges that small business owners need to face, looking for an opportunity in the digital world may help you keep your business afloat. Especially today, when there is a lack of physical interaction, a business will become more reliant on the online landscape. Here are some tips that will help you navigate the intricate path of online marketing.
Establish a strong social media presence- Since the opportunity for face-to-face interaction is limited, social media will offer you a fresh way to reach out to potential customers and maintain communication with your existing clients. Based on the latest survey, at least 88% of the small businesses today are relying on social media.
E-mail Marketing- This 2020, 54% of the small businesses are still using this strategy. According to business leaders, it improves the retention of the customers. It gives you the freedom to customize and personalize the message making it more intimate.
Expanding Your Marketing Efforts- Online authority and presence is extremely important now that people are staying inside their home. It is a chance for you to improve your online relationship with your customer base. If you are simply using e-mail marketing before, you should now use social media, content creation, etc.
Digital marketing offers you lots of benefits during this unpredictable period. As you invest in your online presence today, you can look forward to the future of your business optimistically.